"Despite the martial law in Ukraine, we should not forget about sports and children!" – The Honorary president of the sports club "Prometey" Volodymyr Dubynskyi.
That was aspiration and inspiration, with which "Prometey" made a decision to carry out an old project – establishing the sports Academy "Prometey". It is very important today to draw children's attention from the war, to give them  the opportunity to do sports, to engage in their favourite game.
In October, the selection of children born in 2007-2015 to the established Academy "Prometey" was opened. All of them are students of school №1 and other schools of Slobozhanske.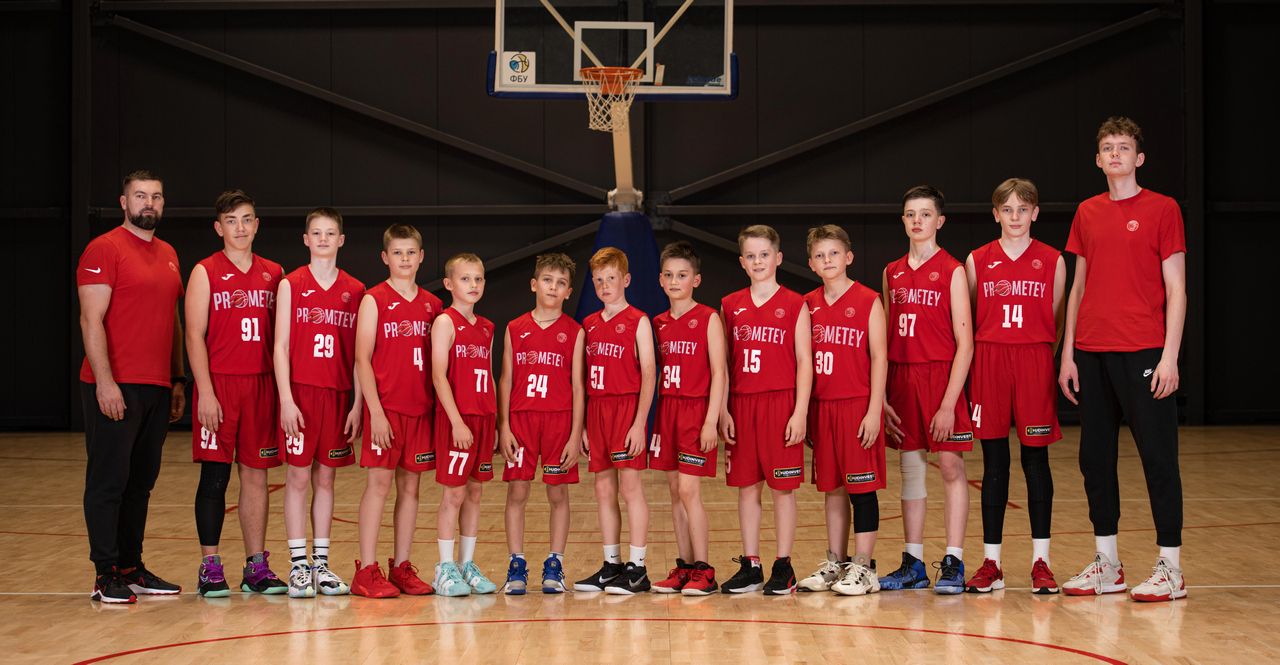 Three groups of kids practice at the Academy:
Born in 2013-2015
Born in 2010-2012
Born in 2007-2009
Professional coach of the sports club "Prometey" Ruslan Orishchuk and coach assistant Vladyslav Melnyk took young players under their wings. 
Three Academy "Prometey" teams – born in 2009, 2010 and 2011 – are playing in the All-Ukrainian youth basketball league (AYBL).
Born in 2010
Second stage
1 group
| | | | |
| --- | --- | --- | --- |
| № | Club | W/L | Points |
| 1 | Prometey | 3/0 | 6 |
| 2 | SCCYSS (Chernihiv) | 2/1 | 5 |
| 3 | CYSS (Zaporizhzhia) | 1/2 | 4 |
| 4 | PSCYSSOR-2 (Poltava) | 0/3 | 3 |
1/2 final SCYSSOR №5 (Dnipro) – "Prometey" – 61:57
Game for the 3-4 place SCCYSS (Chernihiv) – "Prometey" 56:49
Born in 2011
First tour
| | | | |
| --- | --- | --- | --- |
| № | Club | W/L | Points |
| 1 | Prometey | 2/0 | 4 |
| 2 | Push-Team (Kharkiv) | 1/1 | 3 |
| 3 | NVK Ohnivka UGTS (Poltava) | 0/3 | 3 |
Third stage7 group
| | | | |
| --- | --- | --- | --- |
| № | Club | W/L | Points |
| 1 | Prometey | 3/0 | 6 |
| 2 | SCC "Ploskyriv" (Khmelnytskyi) | 2/1 | 5 |
| 3 | "Cherkaski Mavpy" | 1/2 | 4 |
| 4 | CYSS "Fastiv" | 0/3 | 3 |
1/2 final "Prometey" – CCYSS-1 (Cherkasy) – 67:68
Game for the 3-4 place "Prometey" – SCC "Ploskyriv" (Khmelnytskyi) – 72:46