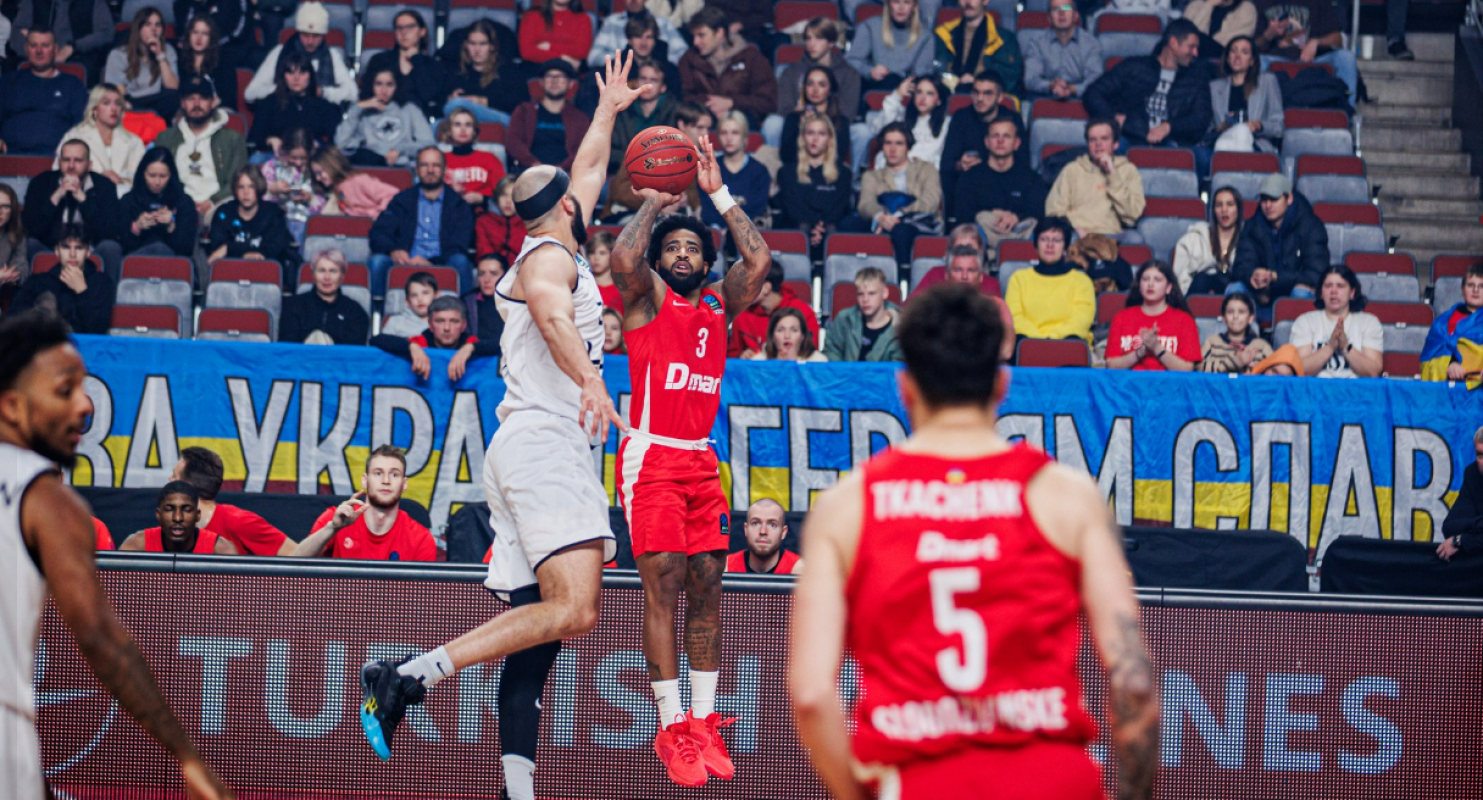 BC Prometey – BC VEF Riga (Latvia)
October 29. 19:00
Latvian-Estonian basketball league Pafbet.
Riga (Latvia). "Arena Riga".
Broadcast – YouTube channel "DIVISPORT".
Tomorrow, on October 29, undeniably one of the central matches of the entire first tour, where our Prometey will oppose at Arena Riga BC VEF Riga, will cap the game week in the Latvian-Estonian basketball league Pafbet.
VEF Riga is a real pride of Latvian basketball. Back in the Soviet Union times, VEF was the triple bronze medallist of the USSR Championship, and, when Latvia regained its independence in 1991, several times won the championship of its own country.
Since the Latvian-Estonian league was established, VEF Riga is one of its best teams. In all four competitions (in the 2019/2020 season, the tournament was not finished due to coronavirus pandemic) the team from Riga participated in the final match. However, they gathered the main title just once – in the 2021/2022 season. In the last season, they were very close to repeat their success, but lost in the final match to our Prometey.
In this year's season, the team of 38-year-old coach has gained 3 wins in 5 matches and is in 5th place at the moment. For sure, tomorrow's rival of Prometey will strive to improve their tournament figures in upcoming matches. In parallel, Vef Riga is playing in the group stage of the most prestigious FIBA tournament – Champions league. In its first two matches, the team from Riga lost to Turkish Darussafaka and French Cholet Basket. However, in both confrontations with authoritative European rivals, VEF Riga looked as a competitive team and lost to French team by just one point.
These matches can testify a considerable potential of the team from Riga. So, tomorrow Prometey is awaiting a challenging clash, especially since despite its guest statuse, VEF Riga will have significant fans' support. With no doubt, Prometey also has it therefore, in this respect, the teams are going to be in more or less equal conditions.
You can follow the course of events in the central game week match Prometey – VEF Riga on October 29, watching our broadcast on YouTube channel "DIVISPORT" starting at 19:00.