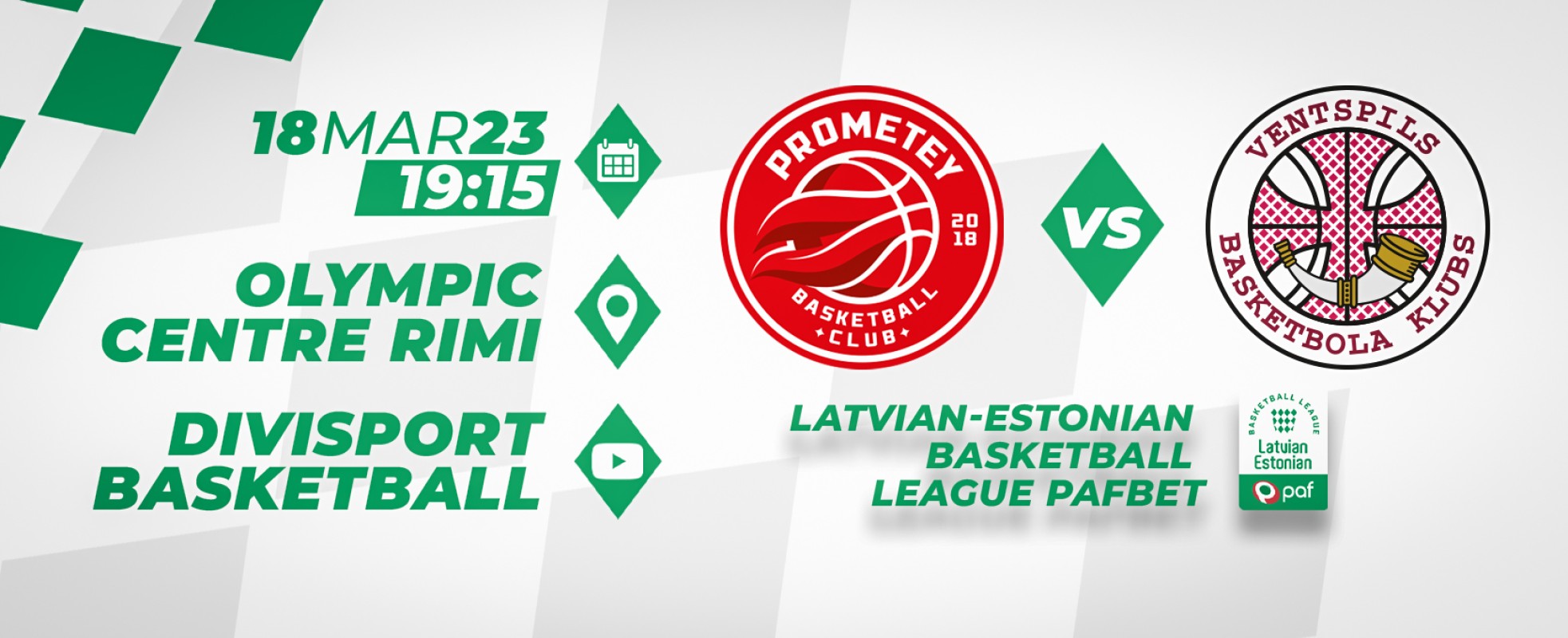 BC "Prometey" - BC "Ventspils". March 18. 19:15. Latvian-Estonian basketball league Pafbet. Riga (Latvia). Olympic Centre Rimi. Broadcast - "DIVISPORT BASKETBALL" YouTube channel.
The regular championship of the Latvian-Estonian league Pafbet is on the finish line. Most teams have 1-2 matches left on the first stage of the tournament. Tomorrow, om March 18,"Prometey", under number one seed in the play-off, will finish the programme of the two-round tournament with a match against "Ventspils".
The upcoming match has a tournament importance only for "Ventspils". The team is currently in 4th place and is able to secure it in case of the victory over "Prometey". This success will allow them to get the advantage of the home arena on the first play-off stage.
In the first round, "Ventspils" made a worthy resistance to the Ukrainian club, being inferior only by 7 points in a home match. Perhaps, the opponent is striving to demonstrate basketball of a good quality tomorrow as well. At the same time, the success of "Prometey" will allow them to finish the regular championship with a great figure of 96.7% of victories.
To follow the course of events in the match "Prometey" – "Ventspils" watch the live video broadcast on March 18 on YouTube channel "DIVISPORT BASKETBALL" starting at 19:15.