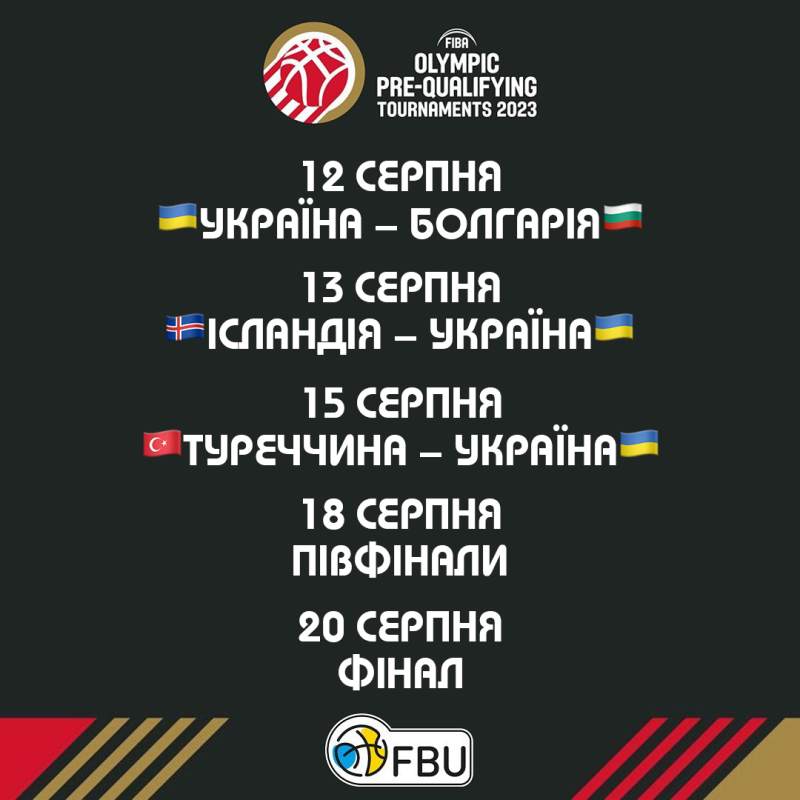 The men's National basketball team of Ukraine has found out the match schedule of the group stage of the pre-qualification Olympic tournament that will take place between August 12 and 20 of this year. It was announced on the website of the Basketball Federation of Ukraine.
Our National team will play in Istanbul where local National Team of Turkey as well as National teams of Iceland and Bulgaria will become our opponents.
The schedule of matches of group "C" in which the national team of Ukraine will play has been determined:
August 12
Turkey – Iceland
Ukraine – Bulgaria
August 13
Bulgaria – Turkey
Iceland – Ukraine
August 15
Turkey – Ukraine
Bulgaria – Iceland
1/2 final (August 18)
Final (August 20)
To advance to the qualification tournament, Ukraine has to become one of the two best teams at the group stage, then to win the playoffs, which starts from the semi-final (the teams of groups C and D will play in Istanbul).  Croatia, Belgium, Sweden and Netherlands will play in group D.
Only the winners of the pre-qualification tournaments will get places at the Olympic qualification tournament.