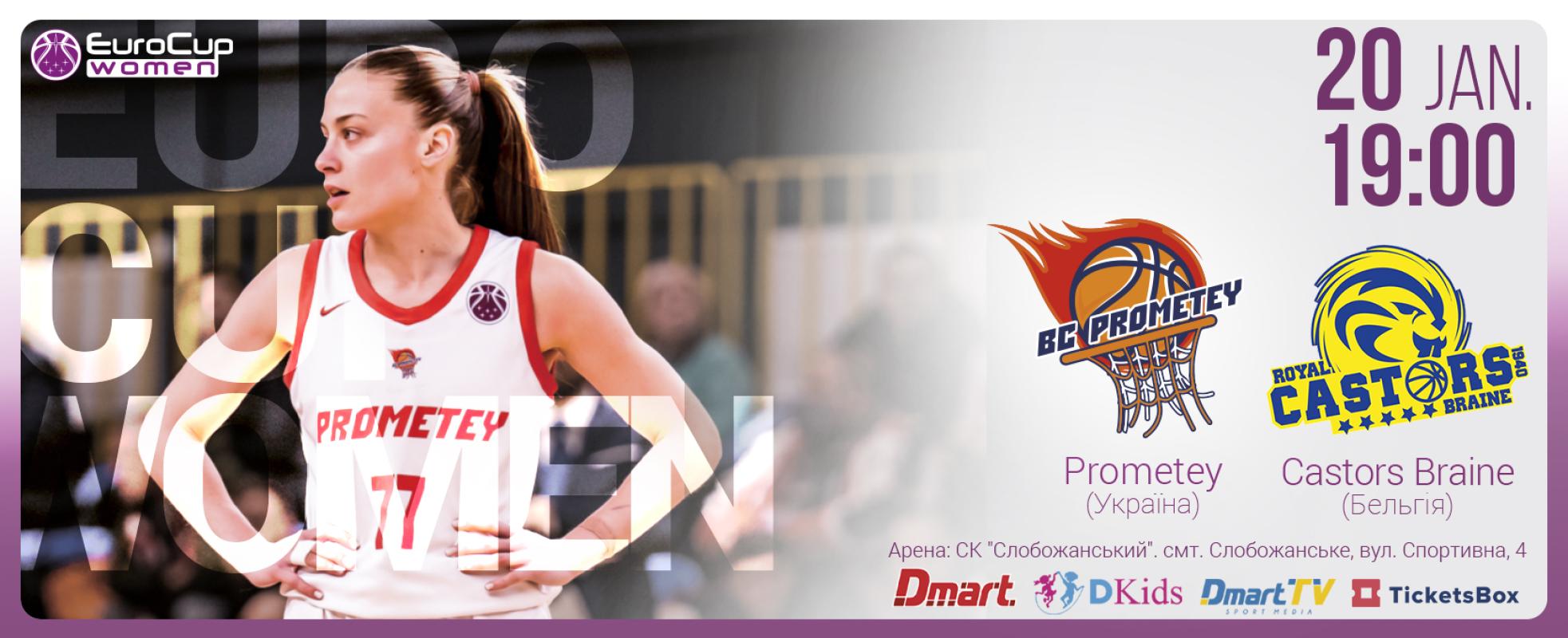 On January 20, at 7 pm, in Slobozhansky Sports Complex within the framework of the 1/8 finals of the EuroCup Women BC Prometey will play the second match with the Belgian BC Castors Braine. We would like to recall that the first game ended with a score of 92:93 in favor of our girls.

To buy tickets for the match you need to use the section "Online tickets" on our club website: prometeybc.com.

WARNING! We remind you that you can visit the games if you have, in addition to a ticket, a negative test result for COVID-19 by PCR or rapid test for coronavirus antigen SARS-CoV-2, which was conducted no more than 72 hours before the game or document confirming receiving of a full course of vaccination, international, domestic or foreign certificate confirming vaccination against COVID-19 with one dose of single-dose vaccine or two doses of two-dose vaccine (green certificates), validity of which is confirmed by the Unified State Web Portal using the mobile application of the Action Portal (Diya). If a certificate is presented, the person must also provide proof of identity.

Come and support the Ukrainian club in the FIBA European Cup!