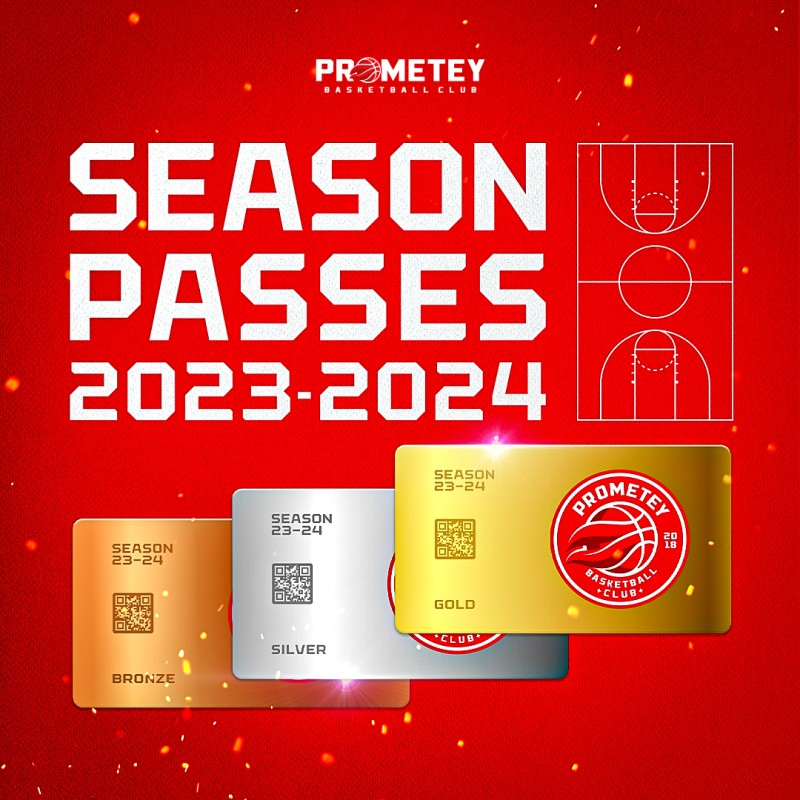 Season passes for the games of BC "Prometey" in the EuroCup regular season and the Latvian-Estonian league are already on sale!
Hurry up to purchase them as the first games will be held very soon:
▪️ 30.09.23 – the first Latvian-Estonian league match
BC "Prometey" (Ukraine) – BC "Viimsi" (Estonia)
▪️ 04.10.23 – the first EuroCup match
BC "Prometey" – BC "Hamburg Towers" (Germany)
You can buy a season pass by click the link.
Purchase the club's season pass and get a permanent seat in the chosen zone, which will allow you to watch the game and root for your favourite team in comfort at a good price.
GOLD - €249: you will get a seat near the court, an invitation to the banquet, the VIP-entrance and parking, and which is the most important, an interesting communication with the team and other fans during the banquet, the opportunity to share your impressions and thoughts about the match and, of course, delicious food and beverages.
SILVER - €69: you will get a seat at the central stands wit a comfortable view of the game and a wardrobe free.
BRONZE - €39: you will have the possibility to take other seats + wardrobe free.
By purchasing a season pass, you will have an access to:
- 9 EuroCup games;
- 15 Latvian-Estonian league games.
During the matches, valuable prize raffles, which will pleasantly surprise you, await you.
In addition to the dedicated game of BC "Prometey", Olympic cheerleading team Red Foxes will provide vivid emotions during the match.
*terms of the season pass can be applied exclusively to the EuroCup games. The Latvian-Estonian league matches include only attending the competitions.
*season passes do not include the playoffs' matches.
Purchase super-beneficial passes for the entire season and support Ukrainian team!
The number and the period of sale are limited, so hurry up to book your seats for the entire regular season at an attractive price!