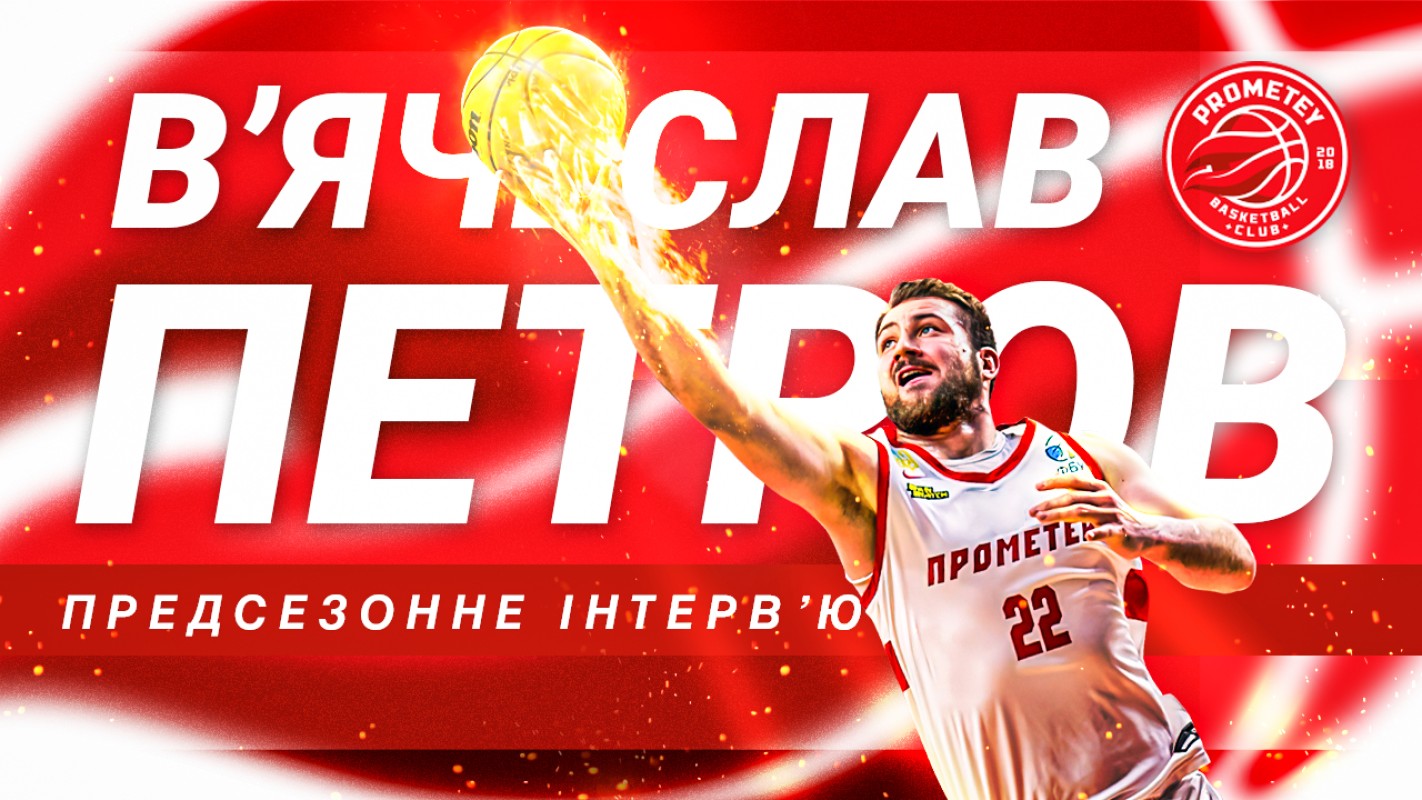 Basketball club "Prometey" continues the series of pre-season interviews with our players. This time we spoke with the recent birthday boy, three-time champion of Ukraine, center of the team Viacheslav Petrov.
- Viacheslav, I would like to congratulate you on your birthday, which has already passed, may everything turn out to be as best as possible for you and your family. How are you feelings?
- Everything is fine. We are currently in the process of moving. With family, we just flew to Riga yesterday. Therefore, for now I am engaged in family affairs - going to the store, furnishing the apartment that the club rented for us.
- How does the family react to moving?
-Of course, it's difficult, because we have a little child, she is only three years old. Of course, moving with a child is more complicated. But it is what it is, and we are used to it. I can say that I have never played at home, only in Yuzhny, which is 50 kilometers from my hometown of Odessa. We are always in such moves, so it is usual for us.
- Viacheslav, how did you react to the opportunity to spend another season in Ginsburg's team? Tell us about your return to the team. As after the contracts with the players were terminated, it was not clear for a long time whether "Prometey" would return. Only a few could have imagined that the club would continue to live in the next season. What plans did you have at the time when the invitation from "Prometey" had not arrived yet? How quickly did you make a decision to accept the club's offer?
- I was very glad that "Prometey" is back. First, the agent called me and said that there was information that the club wanted to return. Of course, we communicated with the guys who we played with in Prometey, we have a chat on WhatsApp, we discussed these moments, but no one was one hundred percent sure. So, when the agent called, it was joyful news. But then we had to wait for specific conversations, specific actions. Later, the agent called the second time and said that we were definitely working with "Prometey". He said that the club wanted to see me in the team. I immediately called coach Neno, we spoke with him about the situation in the club. I know that "Prometey" is always very ambitious, but I asked Ginsburg how he sees it all. The coach explained everything to me. After that, I spoke with the agent and directly with the club management. We agreed very quickly. After all, I really wanted to return to the team with which we have unfinished cases. Of course, now the line-up is not completely the same as last season, but half of the players have remained. Therefore, I believe that this will be a very good and useful season for us.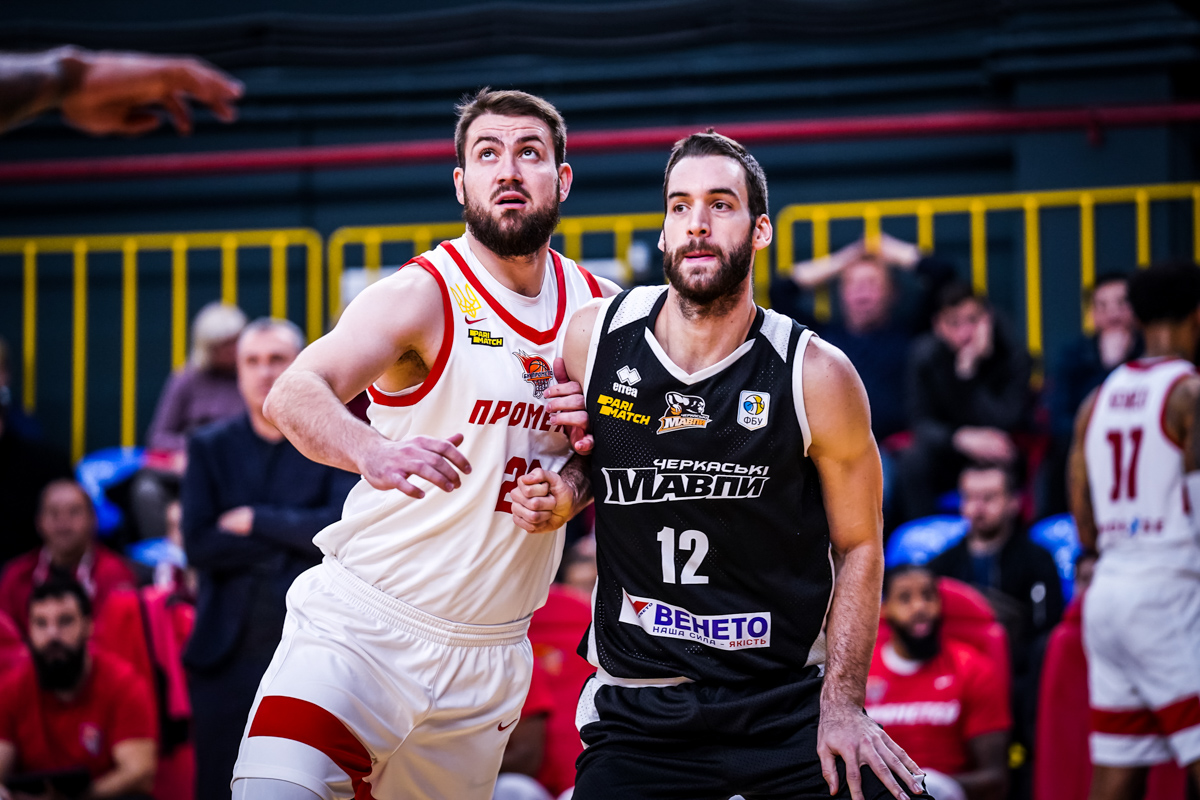 -Ukraine is currently experiencing the most terrible tragedy in its modern history. A big war, huge losses, pain for each of us. A possible full-scale invasion of our land had been talked about for at least last six months before it happened, but for most of our compatriots the possibility of such a war was something very far from reality. We all woke up in a new world. Can I go back to February 24th and ask you what were your thoughts, feelings, what was going on inside you?
- Thoughts were very heavy and negative. I was in the location of the National team then. It was on February 24, that we had to play with the Spanish National team. It was very difficult, mainly because my family was in Ukraine, in Odessa. My wife and daughter were in Ukraine, and because of that it was even more difficult. We had some problems with the documents for our daughter, we didn't receive an international passport for her; and this put certain restrictions on moving. The passport should have arrived on February 25, the war started on the 24th, but as it turned out later, the passport arrived from Kyiv to Odesa on February 22. For some reason their website was down, so, we couldn't check the full information. Of course, they didn't answer the calls because the war had already started. We didn't know what can be done. There was kind of panic. But in the end, my wife went there and took the passport. Everything was solved in a few days, and they left the country. It was such a relief. After all, they are the dearest, the closest people. Like all parents, I worried about my daughter, I didn't want her to see this, to hear these explosions, that nothing would happen. At some point it was very scary. In the end, everything ended well for us. Of course, in general, it is very difficult, as many people lost their homes, and this is not even the main thing. How many crippled futures, how many people lost their children, their relatives. This is a very difficult topic for me, for our family. My parents, almost all my relatives are in Odessa. The situation is more or less controlled there, more or less calm. So, I am a little calmer. We did not experience what people are going through at the places, where the most terrible hell is.
- Viacheslav, what is your general attitude to what is happening in Ukraine? How do you perceive it?
- One person has lost his mind. He probably knows what he wants. But it interferes with all people. Of course, I am extremely negative about this. I cannot accept it in any way. I have a very, very bad attitude towards the country that attacked us, that kills our people, demolishes the infrastructure, and destroys everything in its path. It is very difficult to express myself in normal words.
- After the Russian invasion, both the championship of Ukraine and the performance in the Champions League had to be stopped. And you ended the season as part of the French "Antibes". It is clear that there was not enough time, but if you compare last season's Superleague and the French second division, which championship subjectively seemed stronger overall? As it was the 2021/2022 season in Ukraine that gave hope for revival, for the rapid progress of Ukrainian clubs and the Superleague in general. How did you feel at the French courts?
- I was lucky because I had a very good organization - on a par with "Prometey". Everything was clear, everything was at the highest level - the training process, games, trips, we flew to away matches by planes. If we talk about the level of basketball, these are two different characteristics. In Ukraine, basketball is more European, there are many combinations, many draws of the ball. In France, it is more athletic, all athletes, all run, all jump high. These are two different styles of play. It was a new experience for me. I heard a lot about the Pro B league. Of course, I thought it was not my league, not for my style of the game, but I really enjoyed it and I think this experience will help me in the future. It was interesting. It was a good end to the season, despite all the situations that arose.
- What was missing in the series for entry to the elite division, where your team conceded?
-If to face the truth, the opponents were better organized as a team. They had better interactions. We were kind of stuck as we played with a shortened rotation and as it was the playoffs and we wanted to go as far as possible. But in terms of game organization, the opponents were better than us in the final.
- Let's return to the affairs of "Prometey". The team roster is formed. 12 players are already known, 6 of them, including you, played for the club last season. Was the bringing back the guys you already knew important for you as a player? What can you say about the updated squad of "Prometey"?
- It is important to try to keep the "spine" of the team. I think it is also good for the coach, because he already knows half of the players personally. It's good for us, we already felt the chemistry last year and we'll try to repeat that this season to help the new guys adapt. Two DJs, who were very important to us last season, are back. Of course, probably everyone was waiting for the return of D'Angelo, but he is injured and cannot perform now. But we signed Clavell - a very good scorer, and everyone knows him well for his performances in the Superleague and as a player in general. I believe that our team is not weaker than last year. So, it will be interesting.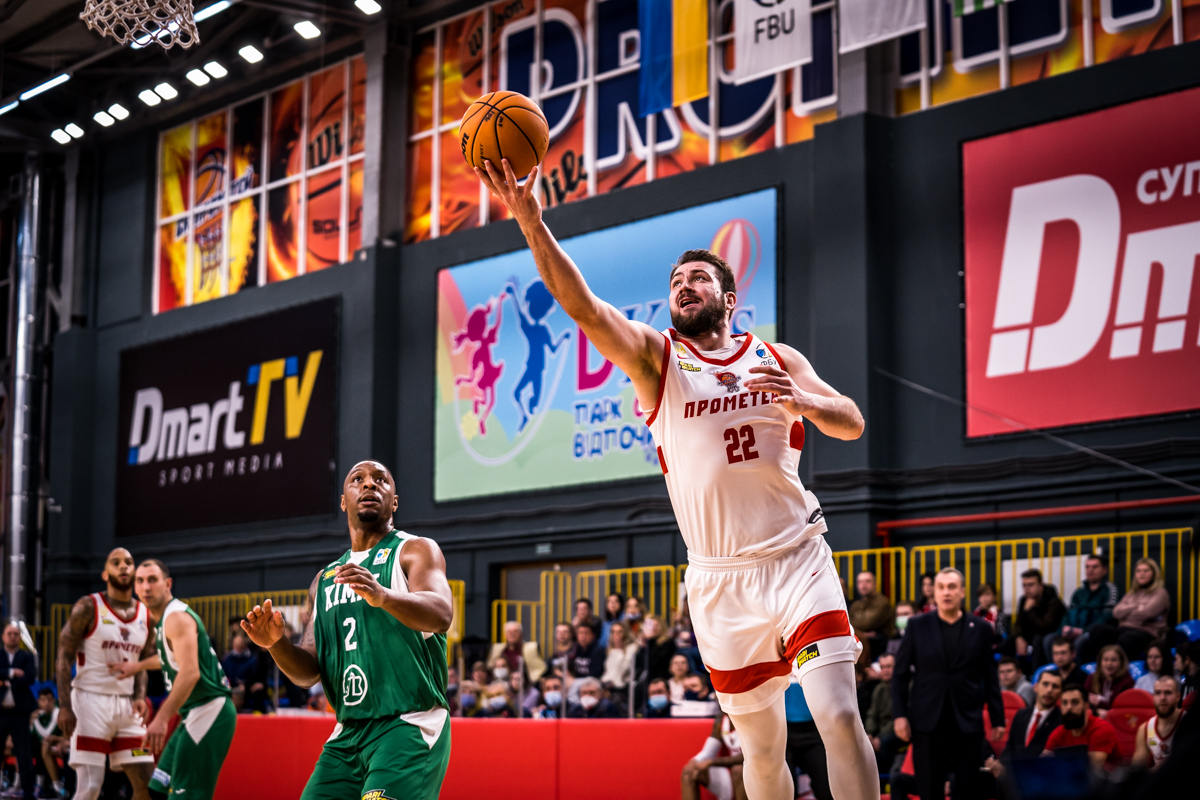 - Last season, "Prometey" successfully played in the Champions League. And probably, if it were not for the war, the team would have continued the performance. This year, the club will participate in the EuroCup. Recently, tournaments have started to be compared. Many experts say that they have become almost the same level in terms of basketball itself. Is it so? What do you think? What is your personal opinion regarding the participation of "Prometey" in the Eurocup? And is that good news, both for the team and for you personally as a player who continues to progress?
- Maybe the level of the Champions League is catching up with the level of the EuroCup. However, I believe that the EuroCup is still stronger. Teams move from the EuroCup to the BCL, and vice versa. But no matter how hard it is, the EuroCup is the closest step to the Euroleague. Therefore, I believe that the level will be really higher, the teams will be more organized. The biggest plus is that we have a guaranteed 18 regular season games. I think it's a big plus for us, for the younger players who continue to develop, who are now in their prime. I am very happy that we will play in the EuroCup, I always wanted to experience this level, to be in this environment.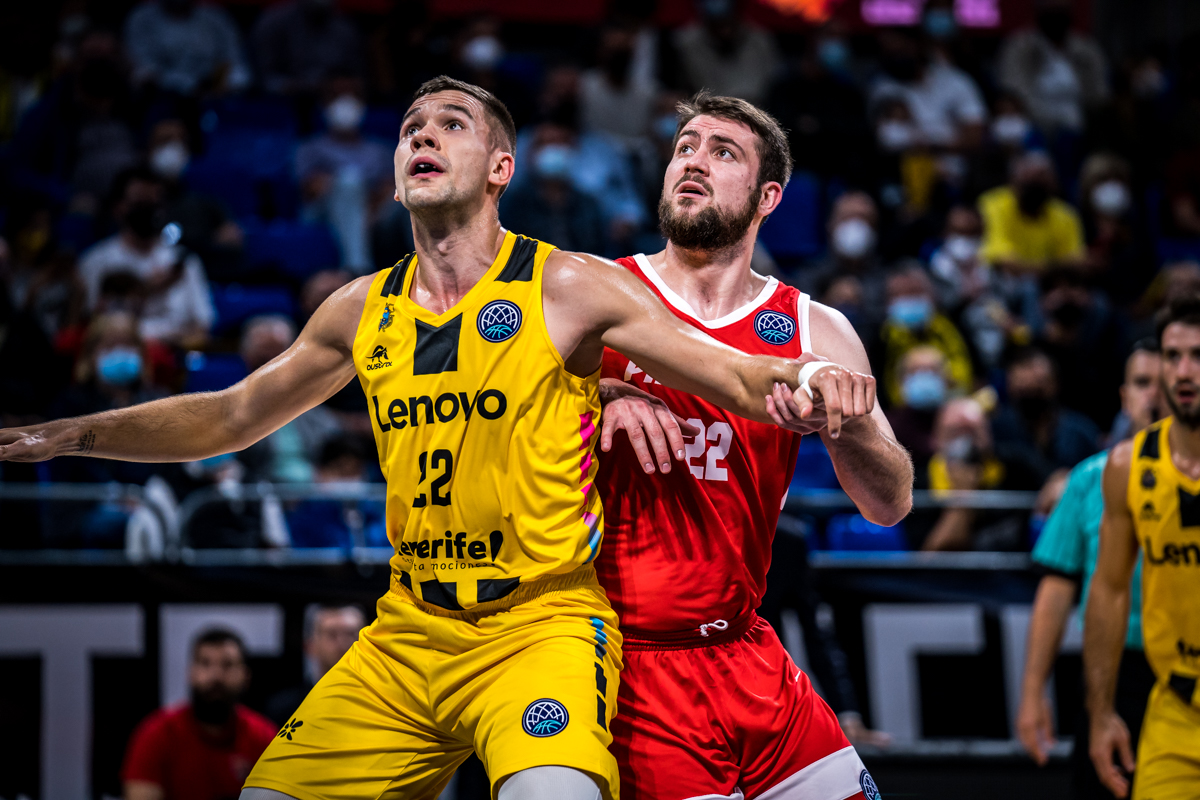 - Viacheslav, isn't there desire to return to the Champions League one day, or is there a feeling of unfinished case? If to recall Ronen Ginzburg's interview, he said he wouldn't mind going back and finishing things there.
- I think that no one is against it. But as we can see, it is difficult to plan something in our life. Of course, if there is an opportunity to make noise in the Champions League, I think we will use it.
- Your attitude towards participation in the Latvian-Estonian league is also interesting. Did you manage to learn even a little bit about future opponents? How different can this championship be from the Superleague?
- To be honest, I think it will be weaker than last year's Superleague. I know only three teams – "Ventspils", VEF and "Kalev". Of course, I have heard of other teams as well. But I don't know the local players, I don't know the legionnaires of these teams, so it's difficult to analyze something. No one is saying it will be an easy walk for us. I think the three teams I mentioned will give us good competition. There is a factor of fatigue, some kind of underestimation. Of course, you don't want that. But there are no seasons when you go at the same level all the time. There are always ups and downs. You can't avoid this.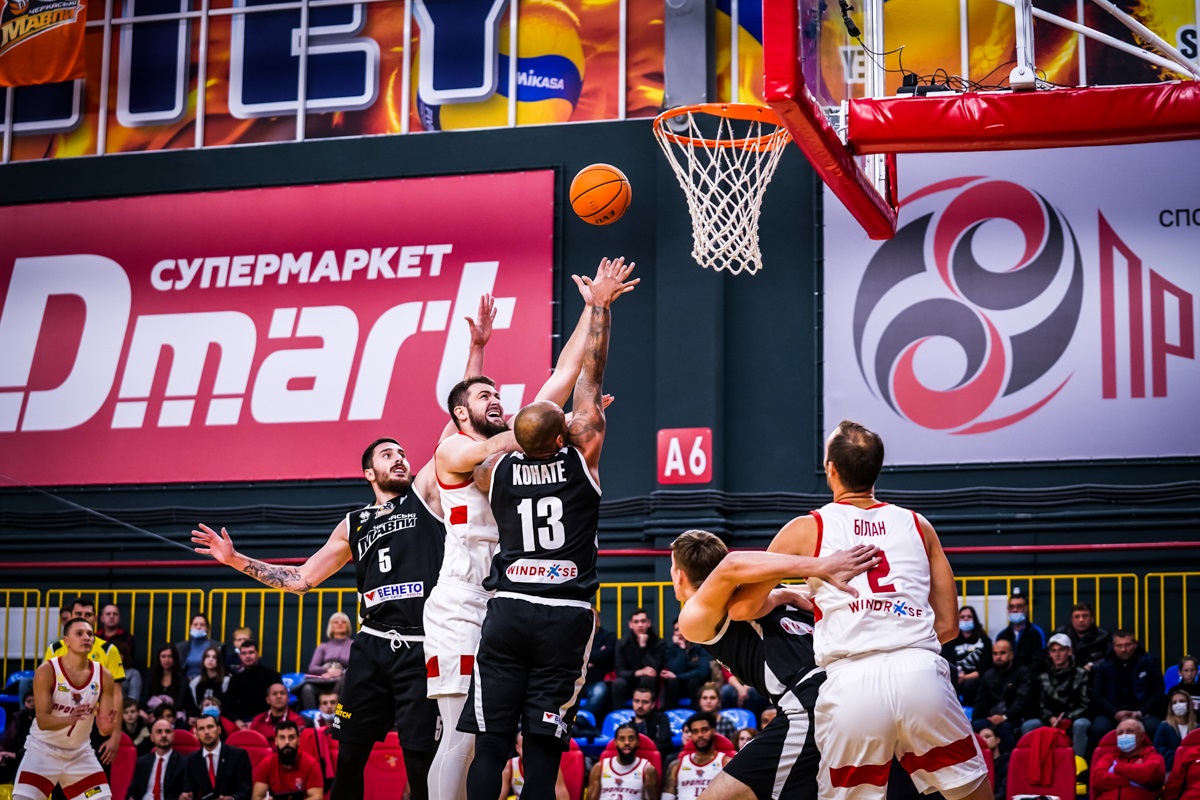 -Has there already been a discussion with coach Neno and the club management about the tasks for the next season? What are the feelings in the team regarding sports ambitions?
-First of all, the "spine" that remained in the team wants to complete the work that they did not complete last season, and to make some more noise. "Prometey" always has the highest goals - to win every game, of course we will fight for the championship in the Latvian-Estonian league, we will try to go as far as possible in the EuroCup, that is, to get to the playoffs, and there is already one game - either victory or relegation, so anything can happen. We hope that we will go as far as possible.
- "Prometey" plans to hold home matches of the EuroCup at Arena Riga. You played on it a month and a half ago as part of the Ukrainian National team. What do you say about the basketball infrastructure in Riga, specifically about this sports hall, do you like the conditions in the capital of Latvia? How comfortable are you personally there?
- Basketball is very popular in Latvia. When I arrived at the location of the National team, Illia Sydorov and I were riding in a taxi, and the taxi driver began telling us: "Now the Bertans have arrived for the Latvian National team, but if they don't shoot, then the game is over, and the coach will not change them, because one of them is in the NBA, and the second one is somewhere else...". Here even taxi drivers understand basketball. People in this country love basketball. Therefore, I think we will be well received. Of course, there is still VEF here - the local team, so they will cheer more for them. But due to the current situation in our country, there are many Ukrainians in Latvia, I hope that they will come to see the games, will support us, and we will always wait for them, invite them to our arena. Therefore, I think the atmosphere will be very good.
"Prometey" is waiting for pre-season gathering, and most of the team will not start training right away. Can this affect the start of the new season?
- I believe that this is the head coach's headache. And we just need to train, do what we are told to do. I don't think it will be a big problem because all our players have played at the highest level, they know what is required of them, they know whole teams and they know how to play basketball. There are assistants, there is a physical training coach, so I don't think there will be any big problem with communication or anything else in our team, even if some players arrive a little later.
- Many people expected to see you in the application for the National team. Was the decision of the coaching staff not to call you for this window a surprise? How did you feel about it?
- This is sport. When personal goals exceed sporting principles, we can't talk about anything else. That's what the coaches decided, they know better, so let it be as it is. I treated this adequately, because I understand that only my game and, as I said, the sports principle depends on me. I cannot change the coaches' decision. But of course, I wanted to attend EuroBasket, especially since it would be my first one. But it is what it is, I have to continue working, I have a contract with "Prometey", which I must work out and show my best level. Therefore, I do not despair, I continue working, preparing myself and my body for the season.
-Tell us a little about it, about your training. Are you back to work yet? If so, how long ago?
- It happened that we spend part of the summer together with Oleksandr Lypovyy. And he and I started training about 20 days ago. Physical training coach Mantas Valchiukaitis sent us the programs - it's a gym, a stadium, and basketball. We work according to this program, we prepare the body first of all, and basketball training will start already in Riga. As far as I know, the second coach - Neno's assistant - will arrive, and we will start working with him on August 23-24.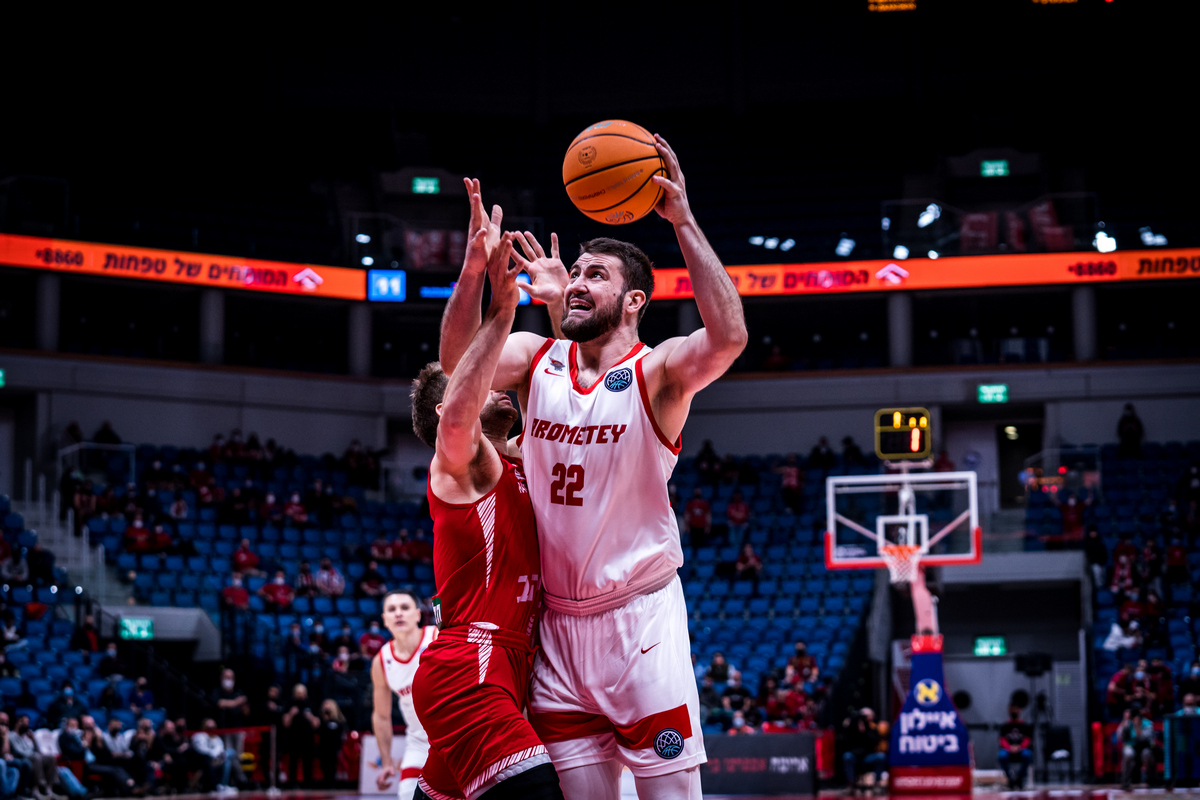 - The coaching staff of "Prometey" has changed quite significantly this season. How do you communicate with new people and are they new to you?
- I haven't talked to Neno's assistant yet, I don't know him in person, I have only heard about him. As I said, we are in touch with the physical training coach, we have good communication with him, we immediately got along, there will be no problems with him. We will talk with the new assistant already in Riga.
-Are there any aspects of the game that you would like to improve before the season? How do you feel functionally?
- The situation with the fact that I did not go to the National team allowed me to rest a little. Therefore, I think that this summer I prepared my body very well for the season. It is necessary to improve only in the basketball aspect, it is training with the team, interactions - because we have more or less equal line-up, and in every game everyone can become the leader of this team. It is difficult to say that something needs to be added. Everything will depend on the season, how the coach will use me.
- Please tell us how you spent your vacation. We saw very beautiful pictures. Where are such wonderful landscapes?
- Immediately after the end of the season, I went to the National team. My wife and daughter stayed in France. I went back to them, and we spent another half month of vacation in France. The city in which I played is located not far from Monaco, Nice, Cannes - the French Riviera. Then we went to Switzerland. Oleksandr Lypovoyy's wife's parents live there. They helped us with housing. We spent our holidays together there and prepared for the season at the same time. Most of the photos you have seen on my social networks are from Switzerland. I was there for the first time. And I can say that this country must be visited.
- Did Oleksandr Lypovyy like Switzerland?
- He is not for the first time there. I think he travels there quite often. We spent a very good and useful vacation. Travelled a lot, saw a lot, it was really nice.
- Viacheslav, let's sum up. And in the end, maybe you have something to say to "Prometey" fans. If so, then this is your time.
- First of all, I would like to wish peace as soon as possible, so that this horror and this hell that is happening in our country will end as soon as possible. It is difficult to say something in a situation when you are not there, and it is clear that not everyone is into basketball right now, but I would like to ask for maximum support. Follow us, watch the games, if you have the opportunity, come to the arena and watch it live. I want to wish only health and peace, because this is the most important things now. Yes, we talk a lot about basketball. Yes, it is a little easier for us, since we are abroad. But we worry about all people and our country in the same way.